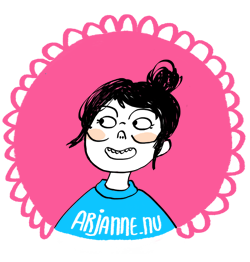 About Me
Hi my name is Arjanne van Manen and I'm a professional illustrator who lives and works in the Netherlands.
I'd like to define my work as positive, emotional and comical.
I use a lot of humor in my work and that's why I'm best known for my comics and cartoons. Of course I draw other things as well, for example: take a look at my latest graphic novel "De verloren moeder"!
You can follow me on Instagram and Facebook for more "work in progress" stuff!
I hope you enjoy my website!